Brought to you by Nuffnang and Neutrogena
Great skin is the foundation to a great look.
If really want to pull off the #IWokeUpLikeThis look with #NoMakeup #NoFilter, then you'd better be paying good attention to your skin. There is no makeup that can truly imitate the glow of well-maintained, hydrated skin. Trust me, I know.
As a makeup artist I see women of all ages, sans makeup, on a regular basis. It's instantly obvious who takes care of their skin and who doesn't. I'm often shocked to hear clients say they are at least ten years younger than their skin appears to be.
Eating well, getting enough sleep and staying out of the sun are all vital to great skin, but there are now fantastic products out there to help us make the best of our efforts.
When it comes to moisture, it should be your number one priority in skin maintenance. Our bodies already produce a very clever substance known as hyaluronic acid. Its job is to cushion joints, hydrate the skin and the hair, and helps our skin retain its elasticity. It's an amazing molecule, which can retain up to 1000 times its own weight in water. The problem is though, that the levels our body naturally produces degrades daily, and as we age, this process speeds up.
So what can we do? Fortunately for us, the technology of the beauty industry has caught up to the point where they're able to produce high quality gels to keep us hydrated. The main problem has been the very high price point; until now.
Neutrogena has just launched their Hydro Boost Water Gel range to much fanfare and anticipation. A luxury product, with the same efficacy and results as those more than twice the price! The Neutrogena Hydro Boost Water Gel is a pale blue, silky gel substance that is instantly absorbed into the skin. With no greasy residue, it leaves your skin feeling instantly hydrated, supple and smooth.
No matter the weather, we lose so much moisture from our skin each day. It may be the natural climate, the artificial climate (air conditioning / heating), or simple daily perspiration. Keeping up your water is one thing, but we want to make sure it gets to where it is needed and doesn't immediately evaporate. I've spent a lot of time working with different skin hydrating solutions, and hyaluronic acid is by far the most effective ingredient in seeing instant results.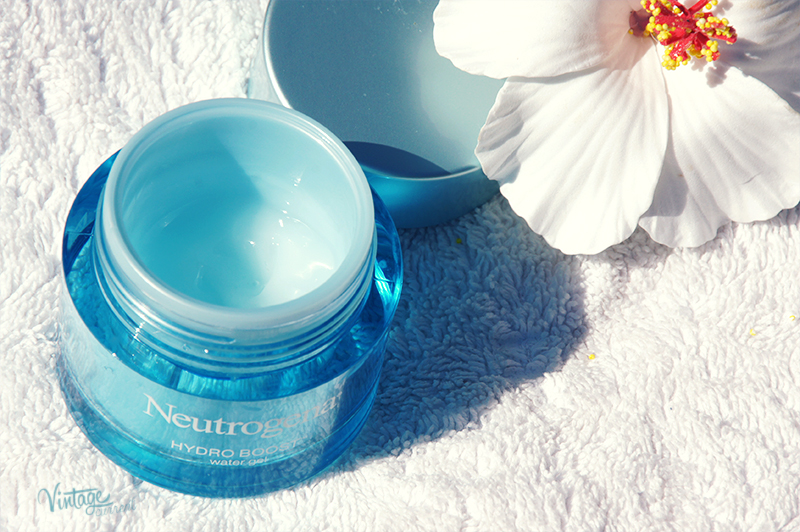 Having such an affordable option as Neutrogena Hydro Boost Gel may revolutionise your skin care regime. You won't need the big bucks to get the big name glow, just this little blue pot of hydrating molecules.
Try it for yourself, and I'd bet you'll be impressed with the results too!
I even have a Hydro Boost special hamper pack to give away!
You could win the ultimate hydrating hamper including these products from the Hydro Boost range.
NEUTROGENA® HydroBoost Water Gel 50g $24.99
NEUTROGENA® HydroBoost Night Concentrate 50g $24.99
NEUTROGENA® HydroBoost Gel SPF15 40mL $24.99
NEUTROGENA® HydroBoost Eye Roll On 15g $19.95
Quite the beauty haul!
All you need to do is tell me in the comments, why the Hydro Boost Water Gel appeals to you.