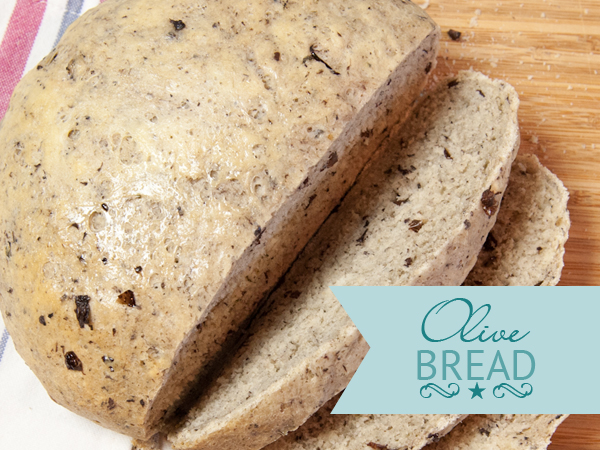 Homemade Olive Bread
Mmmmmm, can you smell that? The smell of bread baking in the oven, with a hint of olives and thyme?
I got addicted to olive bread when I discovered it at our local deli. I was happy to spend $5 on a small cob as a treat every now and then. But when I found this recipe in my hefty 500 page recipe book titled "The Art & Soul of Baking" – I had to give it go. I had never baked bread before, and always shied away from it as it seemed too technical for me. Cooking is one thing, baking is entirely another thing. Cooking to me is like art, a bit of this and a bit of that and voila! But baking is a precise science. Eeeek!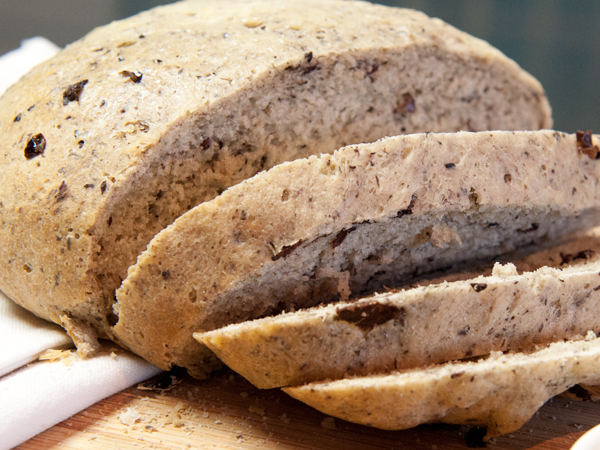 I first made one batch, which makes 2 decent sized cobs. And boy was I impressed. I made bread!
Now I will admit, this requires great preparation and time – but it's not like you are in the kitchen for 10 hours. You'll see my suggestion on how to time this right so it doesn't impede on your day too much.
The first step requires you to make a concoction called Poolish. One look at how long it takes for the active ingredients to do their thing, and you immediately think you've got better things to do than watch yeast bubble up for 4-6 hours (or up to 12 hours). So what I do on a Friday night, is whisk together the Poolish and leave it on the bench until 8am Saturday morning. Total time spent so far: 15 minutes. To be continued…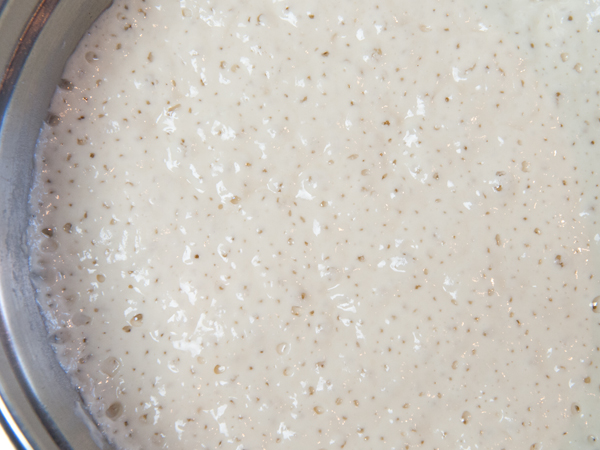 This, is an exciting picture of Poolish. Otherwise known as 'Yeast doing what yeast does best.' 
So on Saturday morning after my morning coffee, I start step 2: Mix, Rest and Knead the Dough. Total time spent in this step is 30 minutes.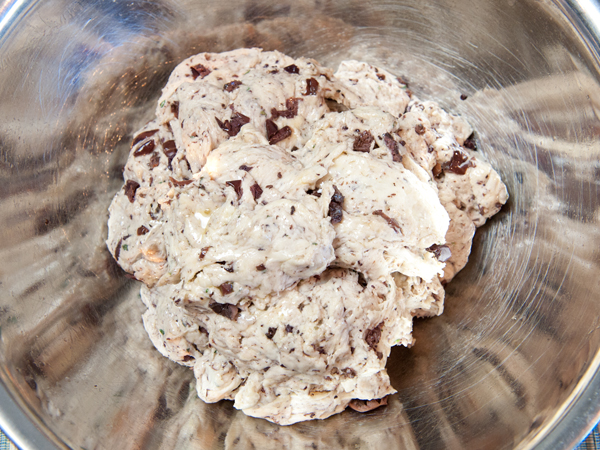 It's not even 9am and I'm onto step 3: Rise the Dough (First Rise). Basically, all you are doing here is letting the dough rise until it has doubled in size (as you can see from the image above and below) and this process takes between 1.5-2 hours, depending on room temperature. This is where you can do other stuff! Do your shopping, meet with friends, whatever you like. The oven isn't on yet, so it's safe to leave the house while your dough is rising!
Once you've come back from your shopping or mini vacation, it's time for step 4: Punch Down, Divide, and Shape the Loaf. So roll your sleeves up, put your apron back on and get on with this step, that will take no longer than 15 minutes total.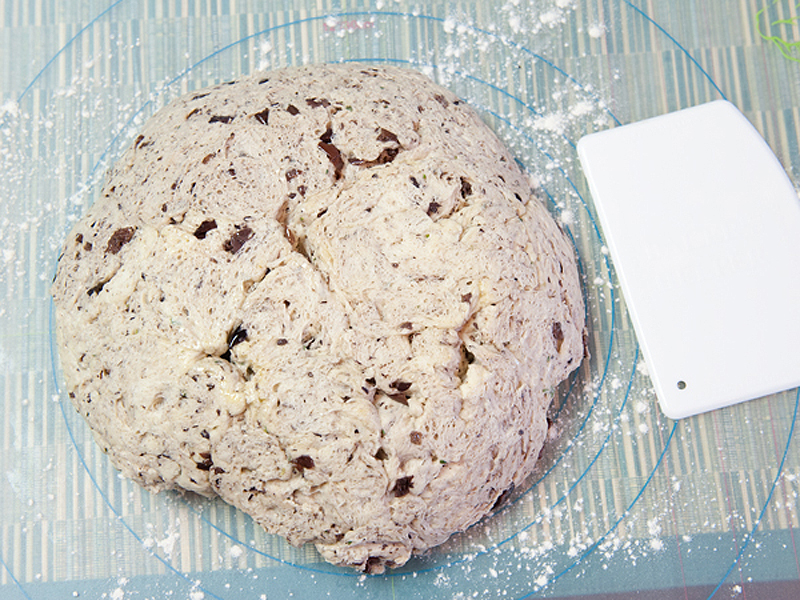 Step 5: Proof the Dough (Second Rise). All you are doing here is letting the little cobs you created in Step 4, double in size by leaving it alone for 45-60 minutes. As the book states, "they look like they have taken a deep breath". While you wait for the second rise to happen, there's time to unpack the shopping, put the washing on, create a blog post, do your hair or the gardening.
At this point, it's about 12.15pm, and we're up to the final step, step 6: Bake the bread. With a pre-heated oven, this part takes a mere 25-30 minutes. And that's it!
So while on paper, the process looks like it'd take you 10 hours in total – the actual contact time is only 1 hour, or 1.5 hours if you're standing impatiently by the oven for the last half hour.
The statistics – Is it worth it?
By now you probably know that I like to do my numbers on homemade staples. It's not enough to 'enjoy' making bread. There's got to be a cost saving in there too, which you'll be pleased to know there is a saving of half of what the deli charges. Plus the cob size is larger and there's no additives or preservatives. Plus your house smells awesome.
This one's a keeper *
Although this bread is the absolute bees knees when consumed same day, you may as well make up 2 or 3 batches (which makes 4-6 cobs) and freeze them.
PS: In a few months, I'll show you how I put a twist on this recipe for the Christmas table!
Full recipe ingredients and method can be found in:
Title: The Art & Soul of Baking, © 2008
By: Sur La Table with Cindy Mushet
Publisher: Andrews McMeel Publishing, LLC
Recipe: Rustic Olive and Thyme Bread
Page: 75
http://www.surlatable.com/